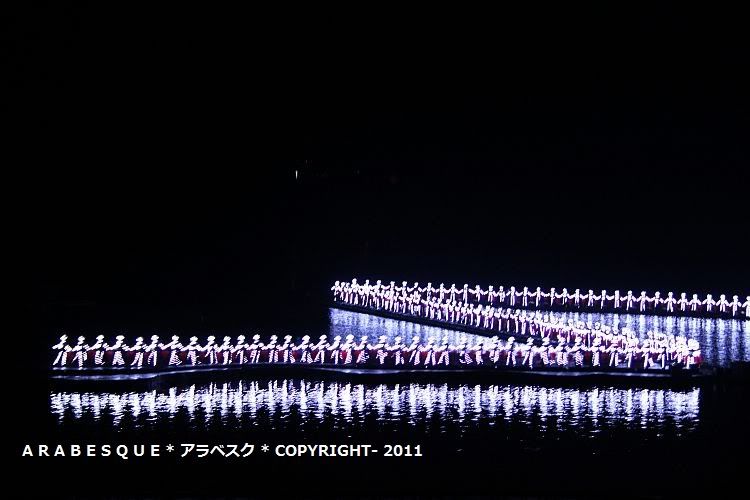 This is a scene from Impressions of LiuShanjie in Yangshuo, China
and was directed by fame director Zhang Yimou.
It is an outdoor play and a performance of a lifetime,
amidst the mountains and pitch darkness, it is a must see when you visit
this province.
First, the lights go dim and a singer will hum a local song inviting farmers and alike, as the play unfolds, one could appreciate the spectacular light show and nature at its best.
While,it is hard to understand the songs they're singing,
as they're sang in Chinese with a hint of their local dialect.
Still, a musical of merriment and the idyllic life of the province.
The actors in this play were actually the local people who also live there.
This reflective foto were actually local women lining up at the end of the scene.
for more inspiring reflective weekends : visit
Newtown Daily Photo