In relation to my last post, this is one of the famous ladmarks here in Barcelona,
the Arc de Triomf literally beside the Park de Ciutadella.
If you're taking the metro, get off at the Arc de Triomf station.
Of course, like most parks, it's best to visit the place during the day.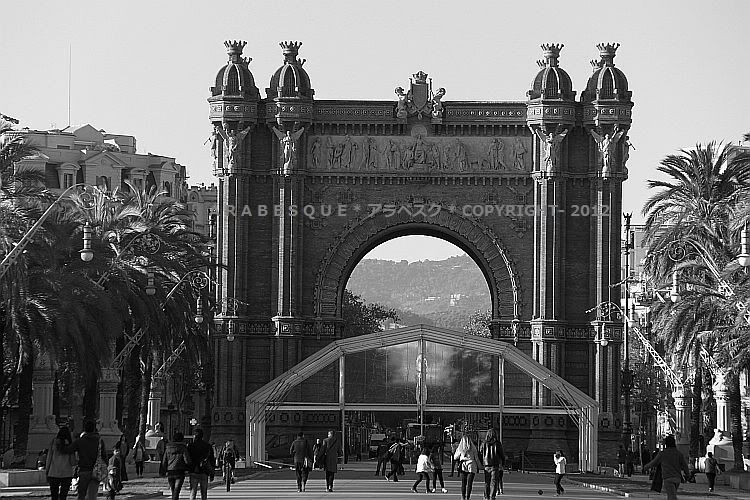 Wikipedia source:
The arch is built in reddish brickwork in the Neo-Mudéjar style.
The front frieze contains the stone sculpture Barcelona rep les nacions
(Catalan for "Barcelona welcomes the nations") by Josep Reynés.
The opposite frieze contains a stone carving entitled Recompense, a
work from Josep Llimona's the earliest period.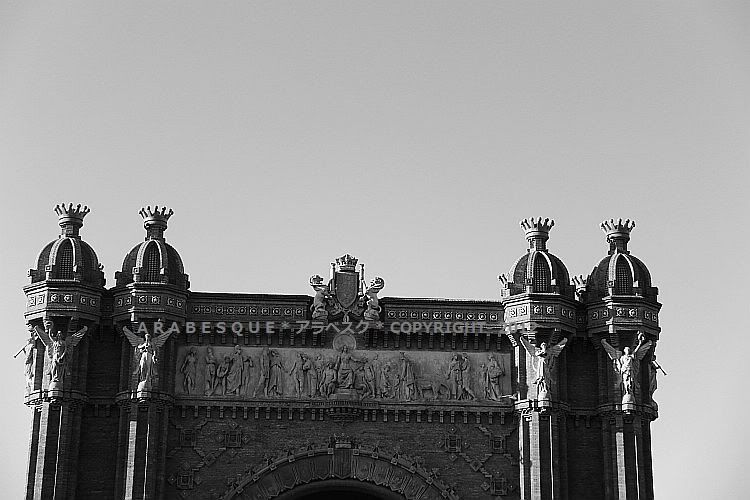 I have to admit that I was a bit disapointed,
I think I was expecting to see its grandeur and lush greens around Ciutadella,
but based on what I saw were what seem to be potential thieves and vagrants.
In the middle of our walk heading towards the Arc,
My sister and I were taking endless shots of every detail when an onlooker shouted
" Hey! Beware at your belongings! ".
I quickly turned around to see who shouted and if someone was aiming
for something valuable, but luckily though nothing happened.
Maybe that was a warning for us or just a hoax.