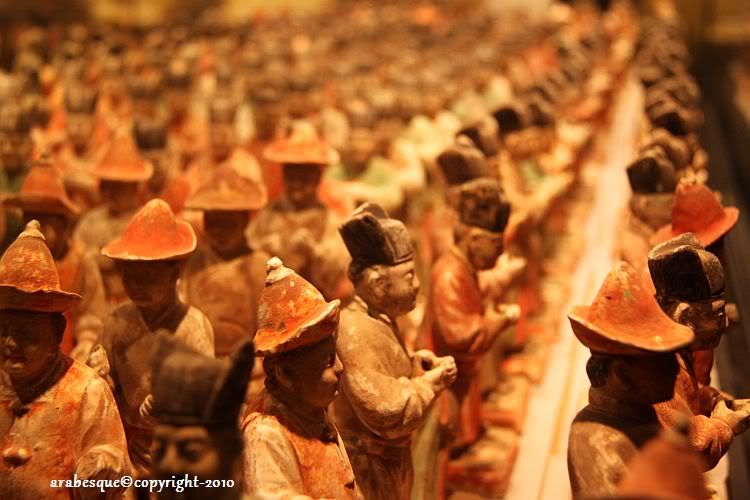 The "Qin" Dynasty was the ruling Chinese dynasty between 221 and 206 BC.
It derived its name from Qin, which in modern-day is called Shaanxi or better known as
Xian province.
Emperor Qin Shi Huang (秦始皇帝) meaning "First Emperor of the Qin" was the ruler during this era. He was considered to be a ruthless, selfish, devious and paranoid king, but eventually made a lot of contribution to Chinese history.
It was in this dynasty that the Great wall of China was built and the Terracotta Army
was made to protect the emperor from harm.
my
ABC
entry
my
Wordless
entry