One of the main highlights when you visit China is this very scenic and idyllic place called Summer Palace and inside the long corridors, the temples and its faux rock formations is this boat that has been neglected for some time, but still is a major tourist spot for those who wants to take a peak at a glimpse of history.
In 1860, during the opium war, a lot of infrastructures have been damaged.
18 yrs. later, the Empress Dowager Cixi began a refit and spent a large chunk of money on a huge "Marble Boat".
Why? It was because this structure was indeed made of Marble.
Its ornate detailed inspired by European design and stained glass effect was made
to be a masterpiece.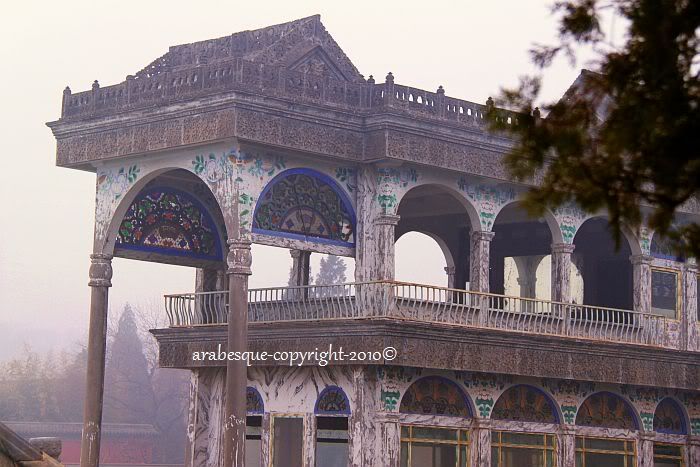 Unfortunately, it has been also criticized as a tasteless, over lavish boat.
It was neglected a few more times, prompting a string of further restorations.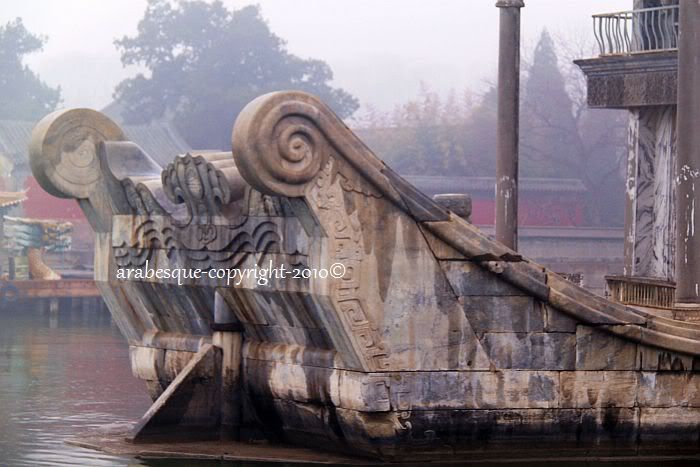 This is overlooking the Kunming lake.
wordless
entry
abc
entry