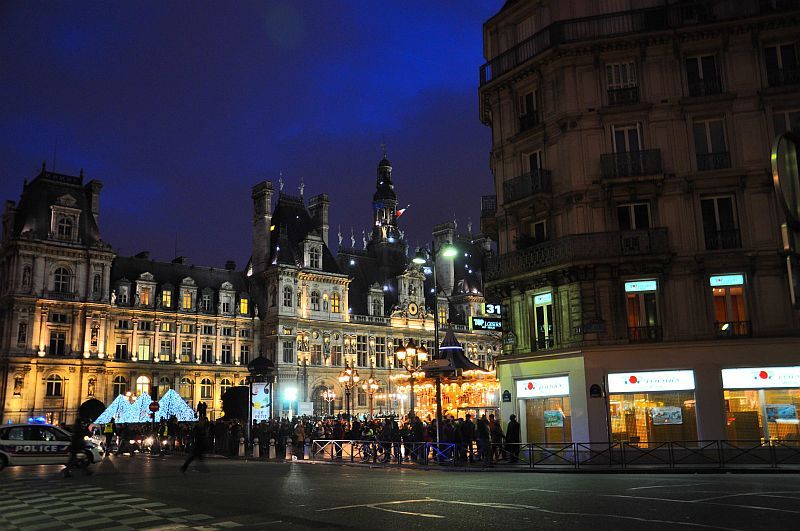 the christmas feel along Hotel de ville during the night.

But don't assume that this is a hotel!
this is actually Paris' administrative building where the Mayor works.

Notice the police car on the left though,
there was an ongoing demonstration regarding employment cuts when we were there.
or as they say it in french "chômage".



on our way back, this has got to be the coolest and
unusual window display I've seen. ^0^


* where was this *
Hotel de Ville
4th arrondissement
Paris