St. Sulpice was built by Daniel Gittard in 1646, accdg. by Ch. Gamard.
Not often visited, It is an example of a typical Baroque architecture,
that had a basilical construction with side aisles, transept and choir.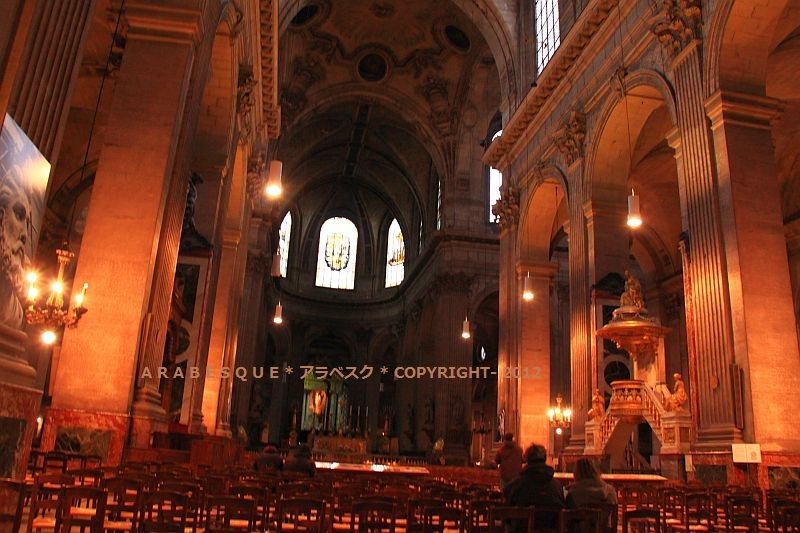 Upon entering on your right side is a fresco painting done
by Delacroix,
(but too bad I wasn't able to see it)
and artist like Pigalle's Virgin and child.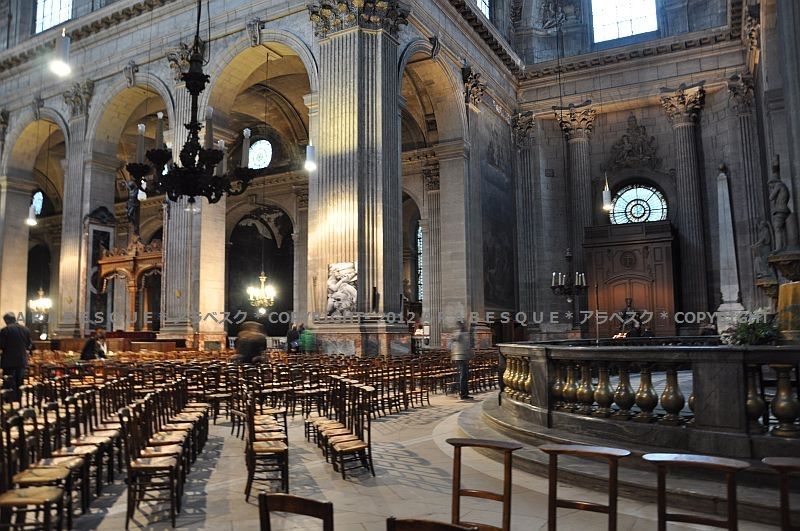 Its exterior may looked dull and unfinished but the interiors are worth the visit.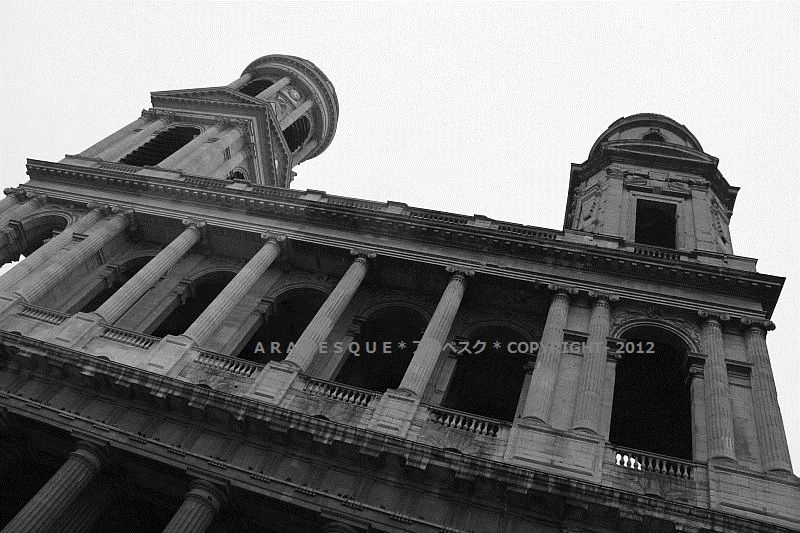 On one of the aisles though is a small chapel
dedicated to the Sacre-Coeur- (sacred heart )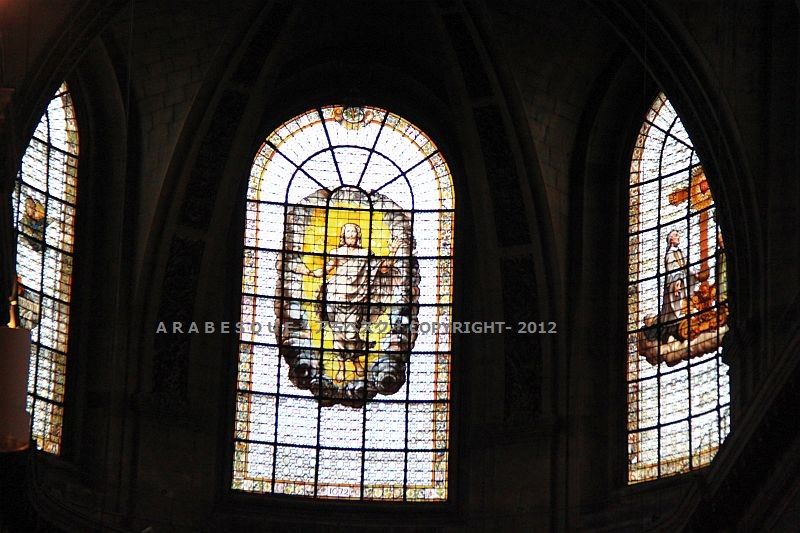 This church was literally a few blocks away from our hotel.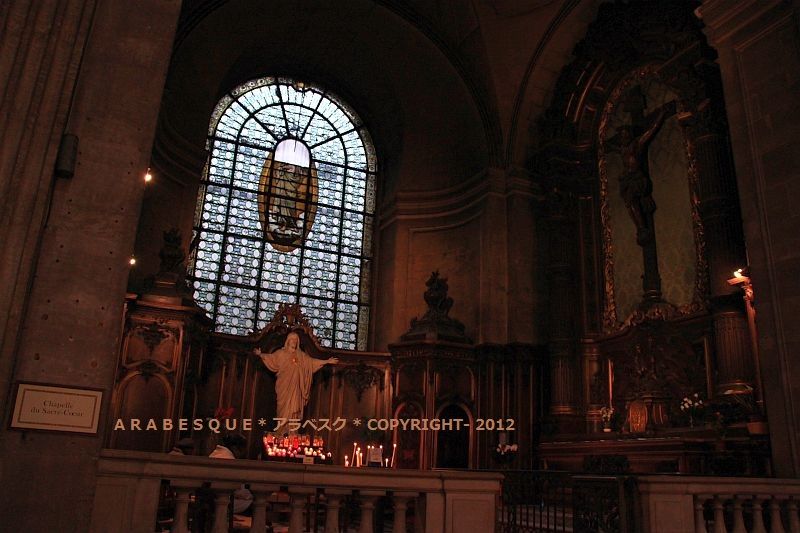 It is said that during winter solstice, a ray of sunshine passes thorugh a hole in the upper window
of the south transept that marked points on the obelisk at midday.
* where was this *
6th arrondissement
rue de St. Sulpice- Paris