By now, you would've known that Zafon is
one of my favorite writers, alongside Arturo Perez Reverte
and Ildefonso Falcones.
I chance upon his book at a 2nd hand bookstore,
not knowing who he was then,
I got intrigued by the title- The Shadow of the Wind,
his character you'd hate to love and love to hate,
the shadow of forgotten books and
finally decided to read it.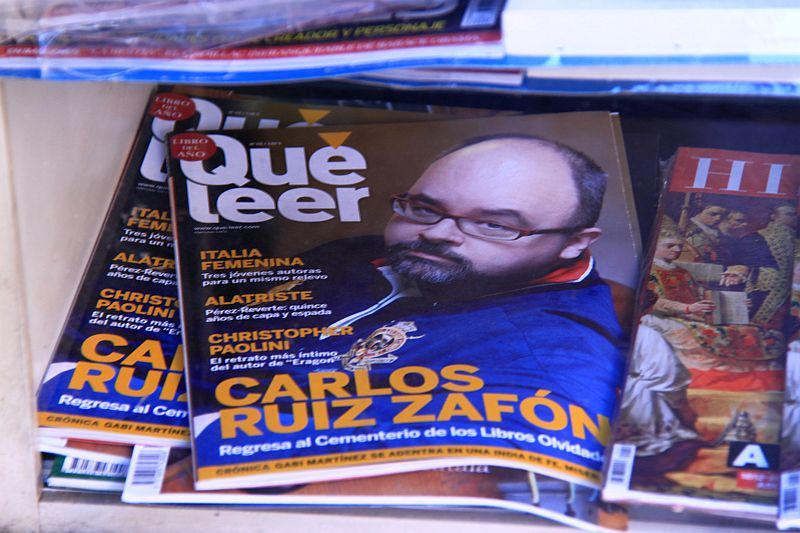 His book inspired me to see the other side of Barcelona,
its enigmatic charm especially the gothic quarter.
Ironcally though, he currently lives in Los Angeles,
where he's more inspired,
as he felt trapped when he's in BCN.
His third book is on the works.
* where was this *
magazine Kiosk