I would've missed this plaza, if it weren't for these two gigantic torres
amidst the glaring sun.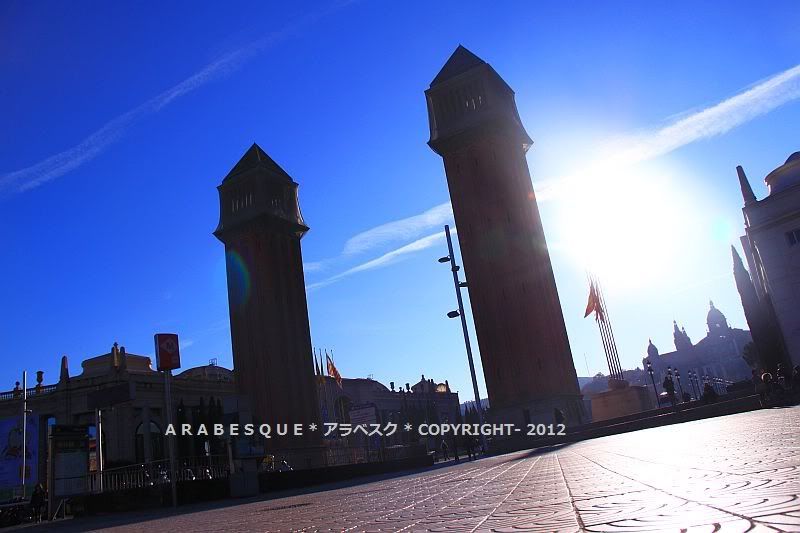 These two Venetian style towers located at the heart of Plaça Espanya,
announce the beginning of the Fira, which is the trade show era.
This is another angle I took and
the sky was shrouded in deep blue that day.
for more inspiring skies, visit
Skywatch today.
* where was this *
Plaça Espanya-BCN