If your feet got tired from too much walking.
Another way to explore the Barceloneta area and its environs is to take the
Golondrinas- "swallow tour ",
like a boat taxi, but mostly for tourists.
It runs short trips around the harbour.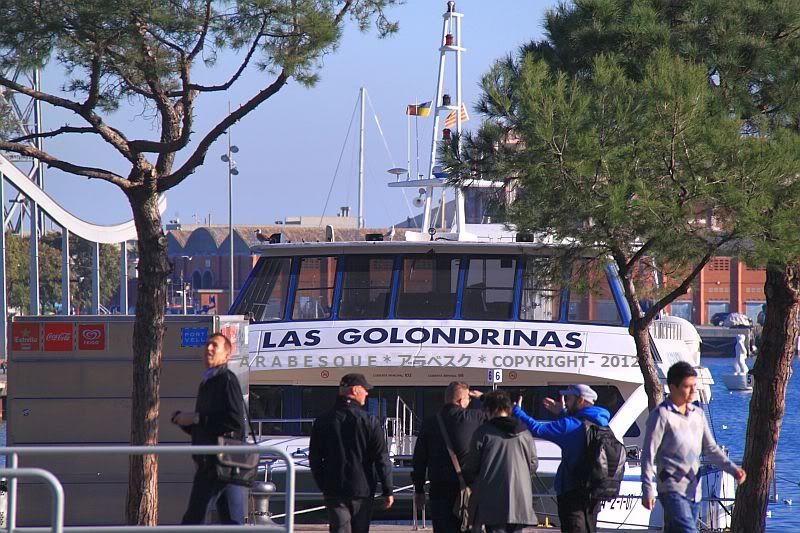 Because we went there during Winter, the ride didn't seem to be a good idea.
But the tour would've been interesting.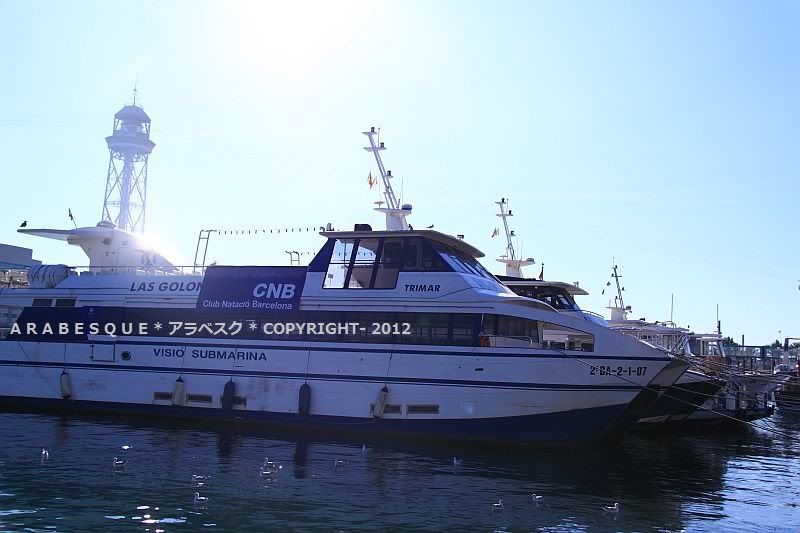 and here's an iconic figure along rambla del mar,
unfortunately,I couldn't find any information about it...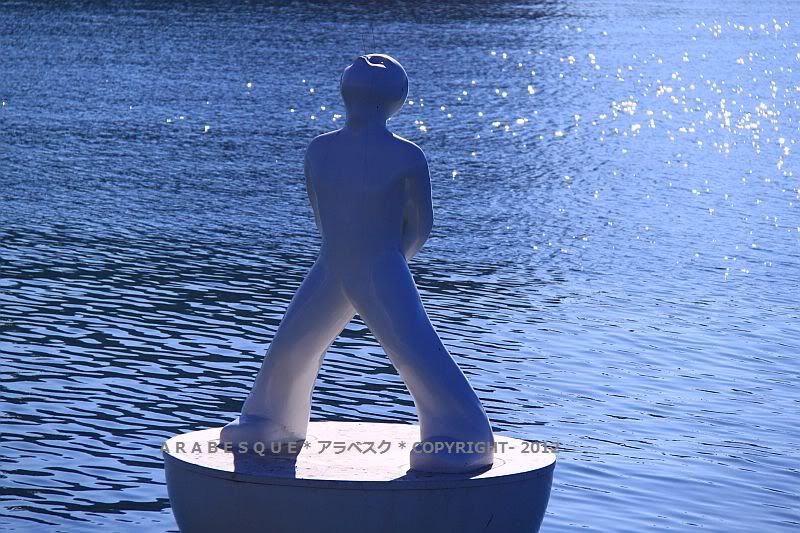 * where was this *
Rambla del Mar
Port Vell- BCN