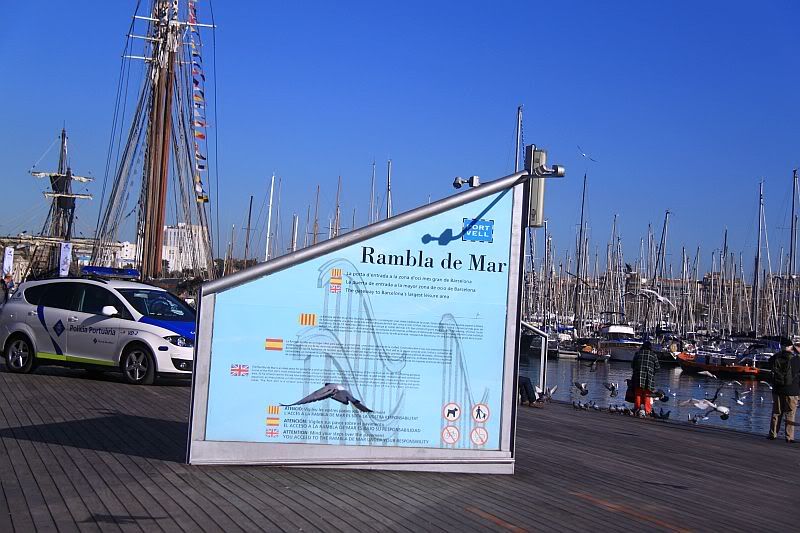 For some reason I have vague recollections of my trip to Rambla del Mar.
Probably, It was the least of my favorites.
still, the weather didn't disappoint us,
and something you should not omit in your to-go list either.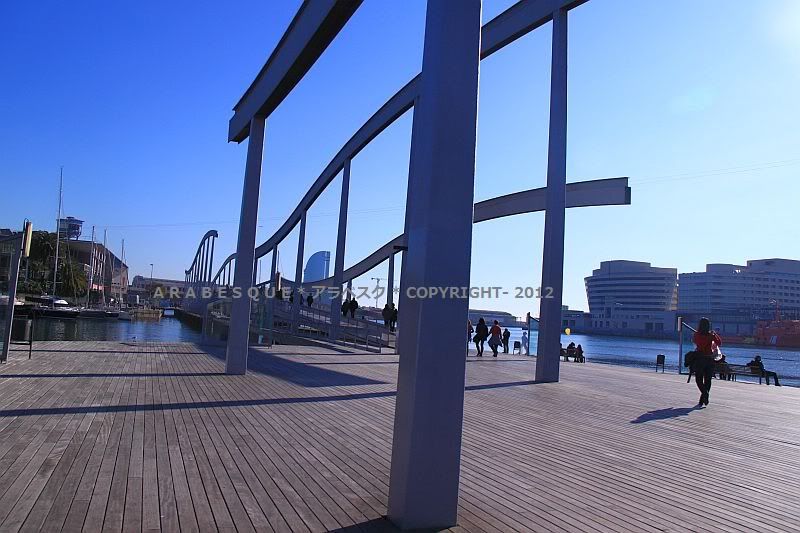 It welcomes you with this handsome wooden bridge and
high undulating curves and arches.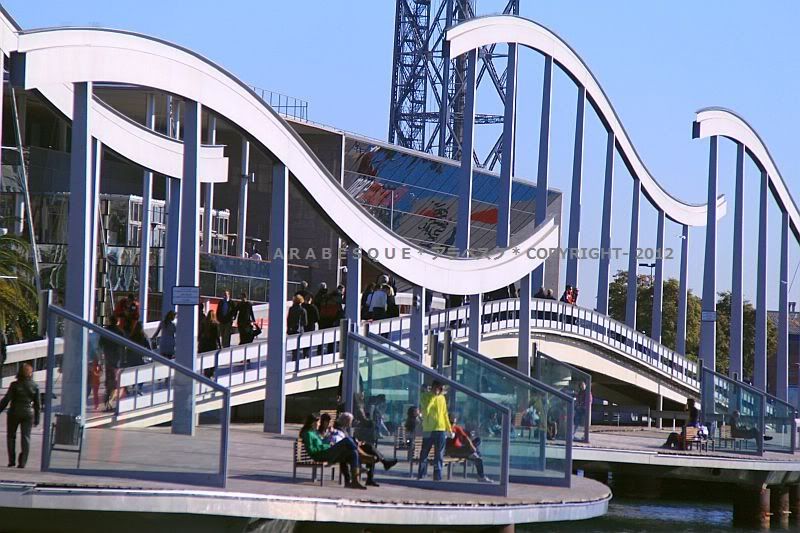 How to get there:
take the Metro and get off at Drassaness or Barceloneta.
* where was this *
Rambla del Mar
Port Vell- BCN