Continuing Columbus' tower,
Let's take a tour inside,
The entrance fee is roughly 3.50 euros, 3 euros if you have a HOHO bus touristic pass.
Someone will accompany you all the way to an old aged elevator,
that can accommodate around 8 persons only. ( i think... )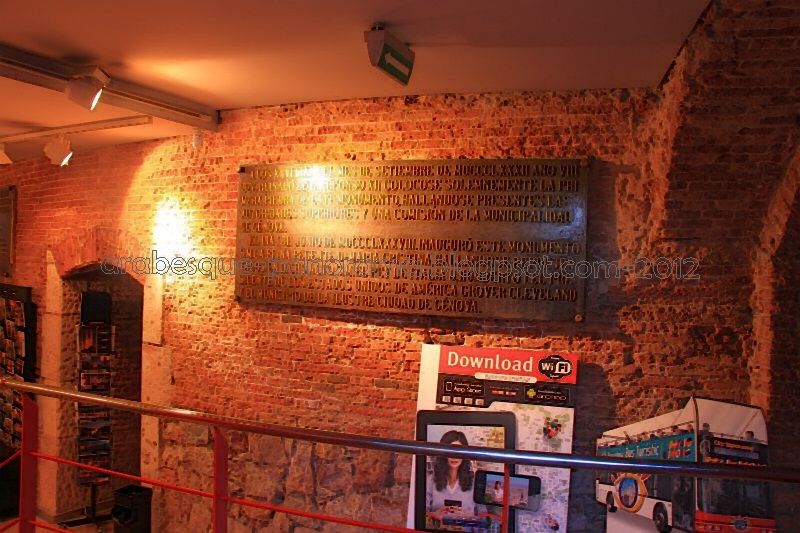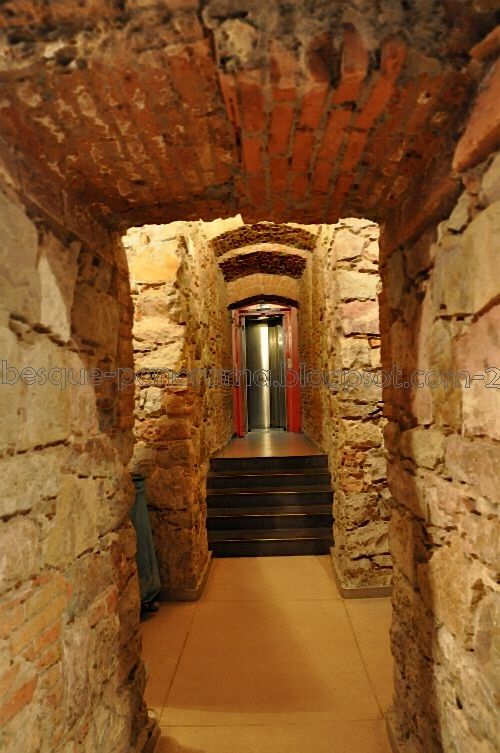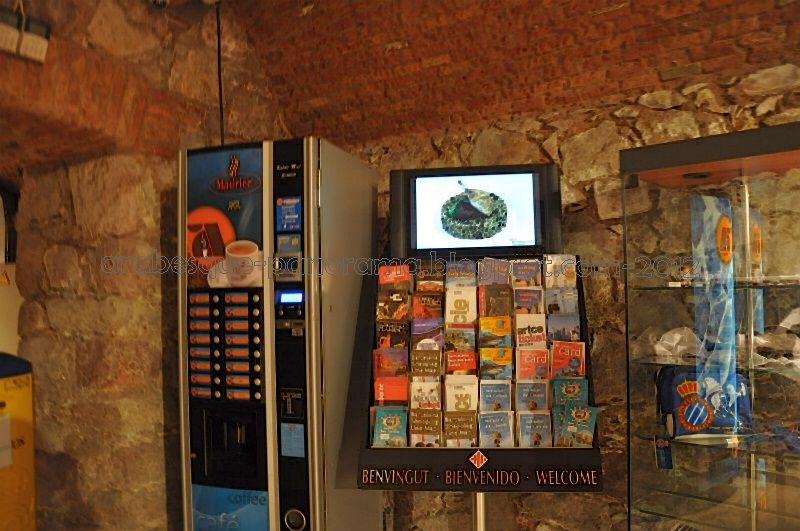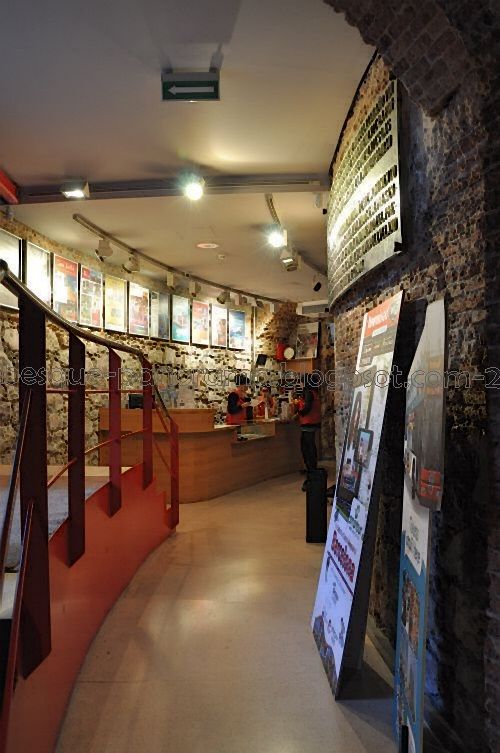 I have mixed feelings if it's worth the ride or not.
On one hand, you can't argue the picturesque 360 scene,
it's just spectacular and to see Barcelona in a different point of view.
On the other,
I think as I get older,
my fear for this and that keeps adding up. ^0^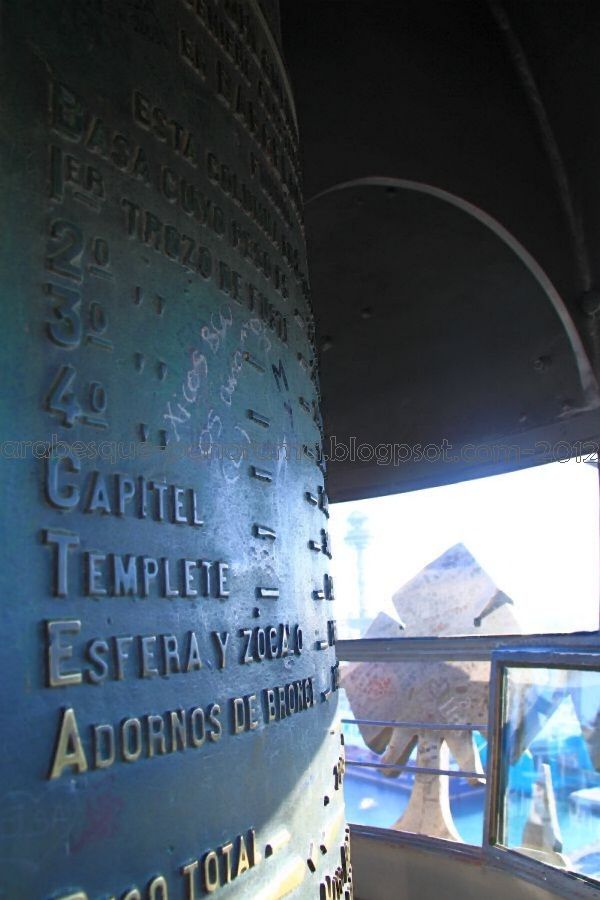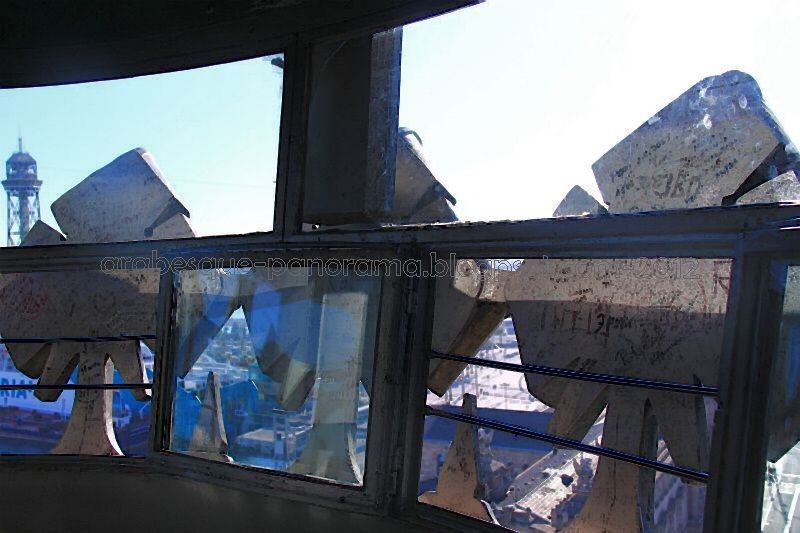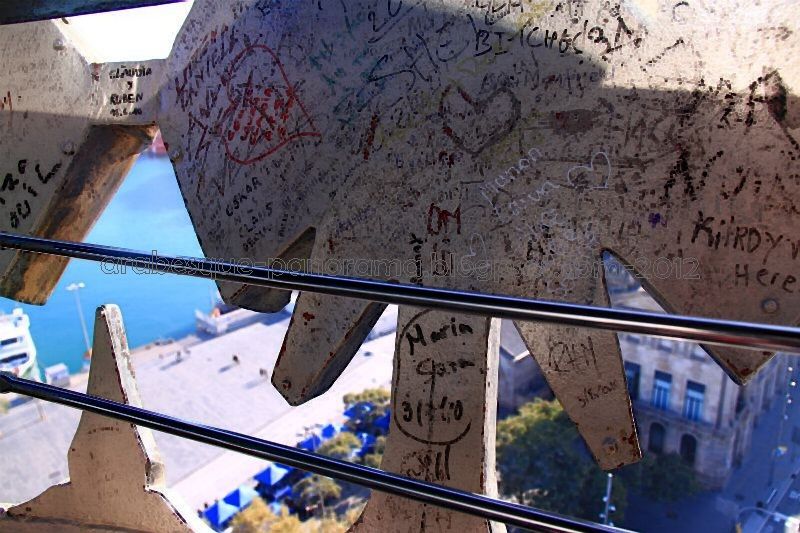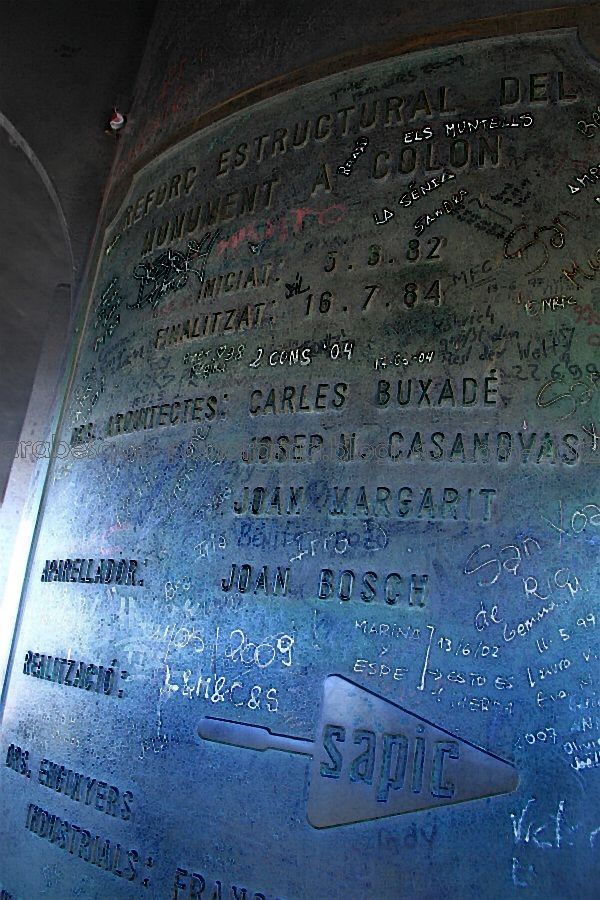 finally, our names engraved!
in case of emergency
there's a fire alarm,
in fact, a group of tourist were stranded there for hours last march I think, when
the elevator got stuck.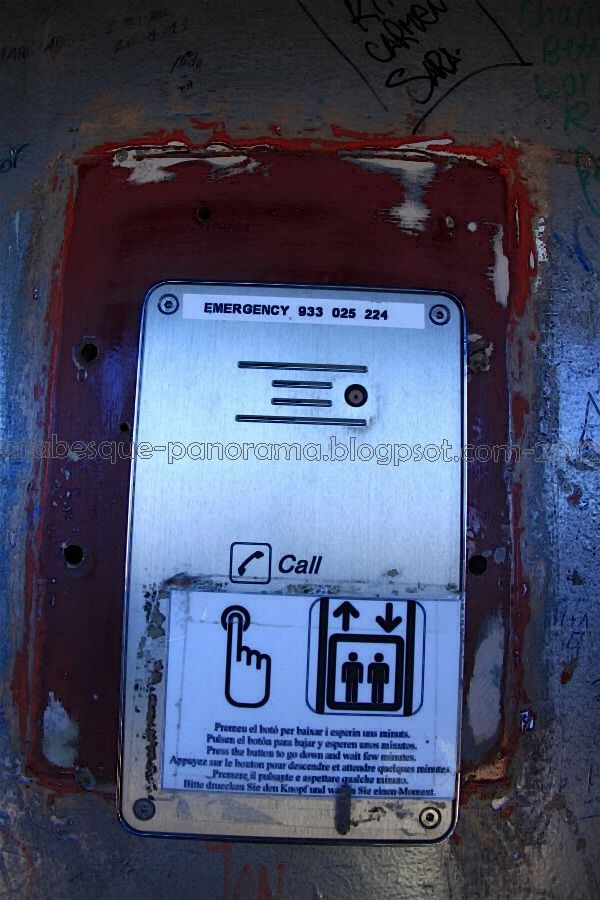 we couldn't resist writing more! sorry!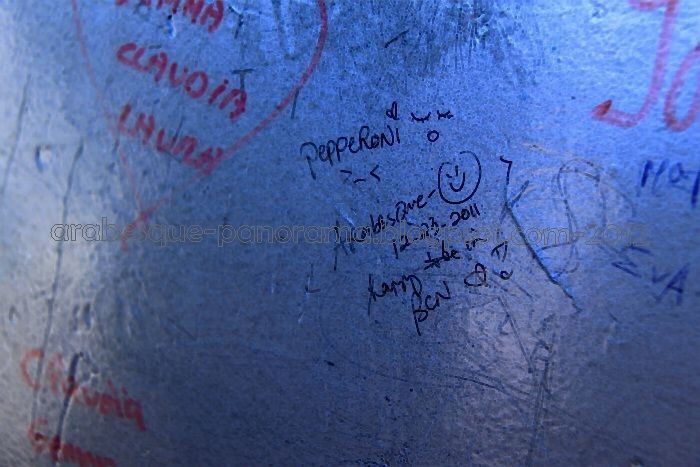 the clover leaf silhouette outside.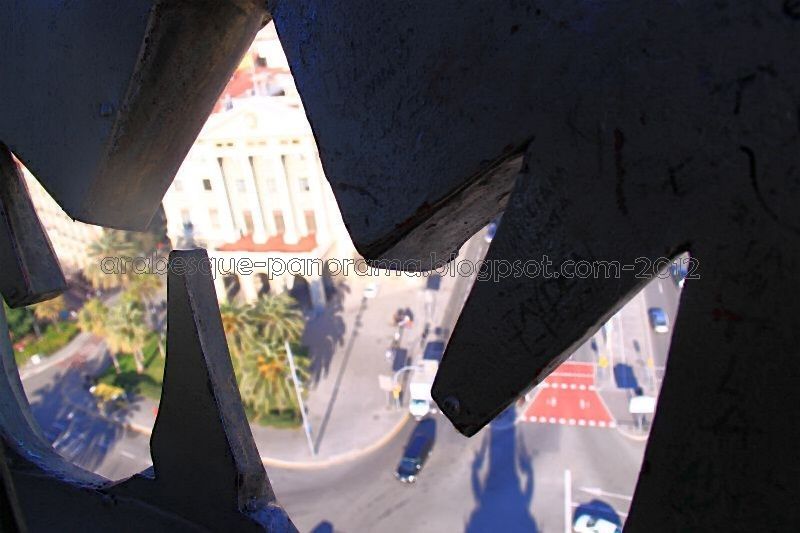 the walls...vandalized in every corner.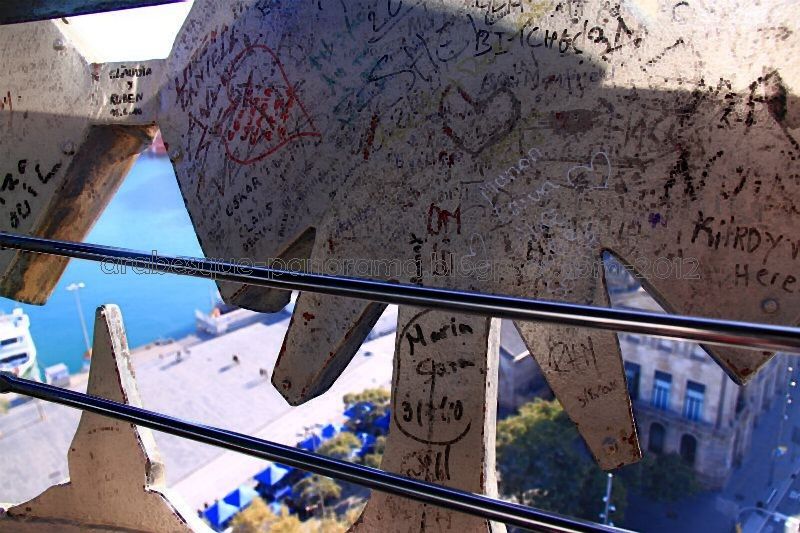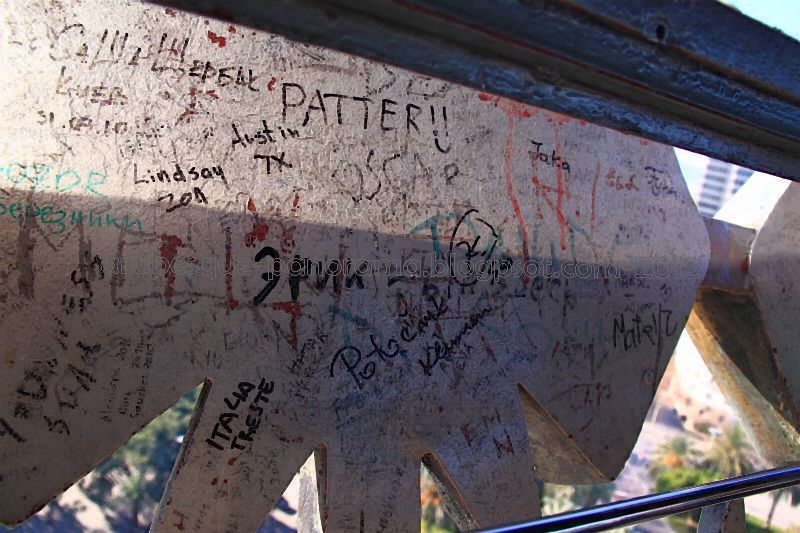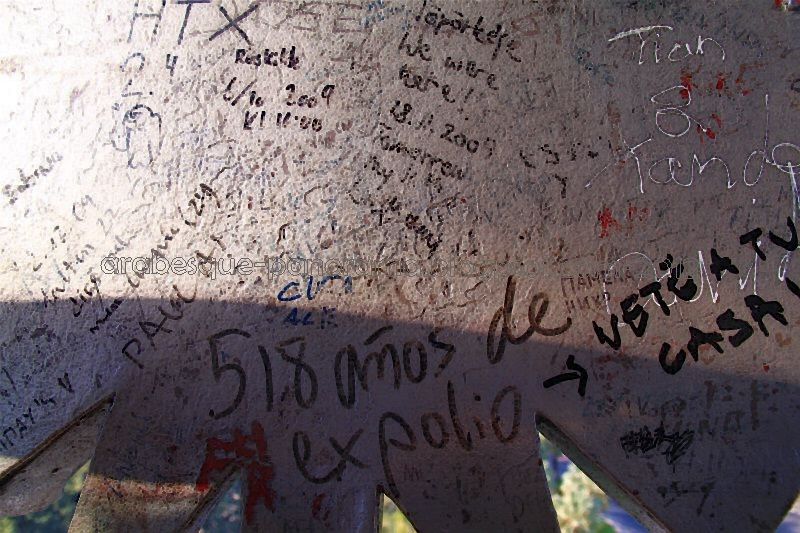 here's something:





First:

if you have a faint heart for heights and if you're claustrophobic, then I suggest, quit this tour.
The space is just too small and unbreathable, esp. if a larger person were there.
I think It was barely 5 minutes when I suddenly got scared.



Second

: don't try to go up if it's windy, rainy or foggy.
you won't see anything.
Plus, when we were there, we could almost feel the whole thing swinging to and fro.

Third: there are other places where you can catch a great view.
There's the top of MNAC museum and it's Free!
or, Park Guell, which is also beautiful,
or, ride a cable to Montjuic,
or, head to the Tibidabo via Tramvia, ( note though: closed during Winter.)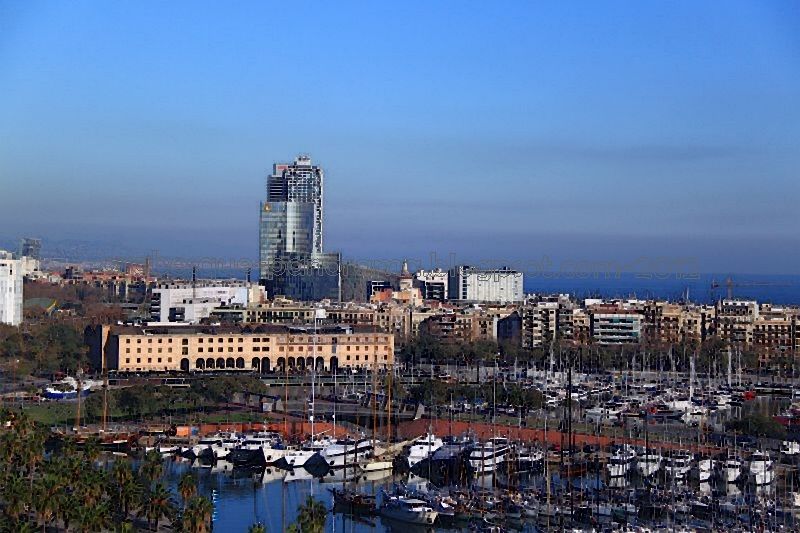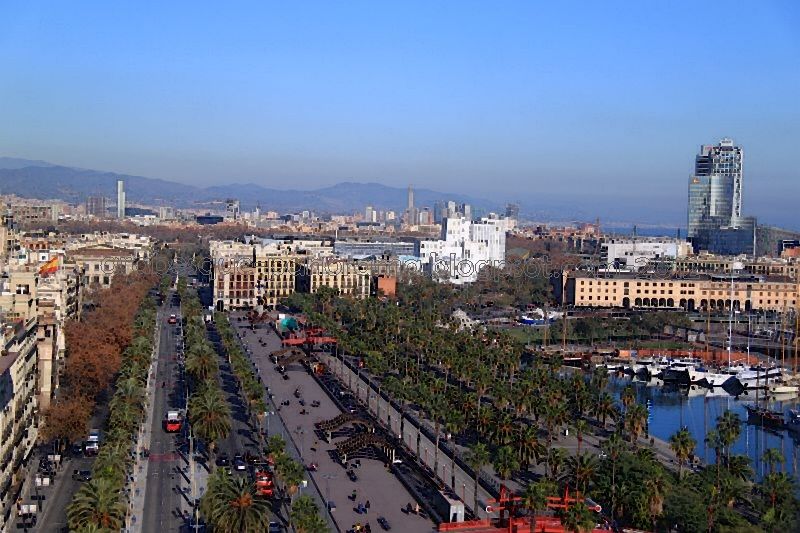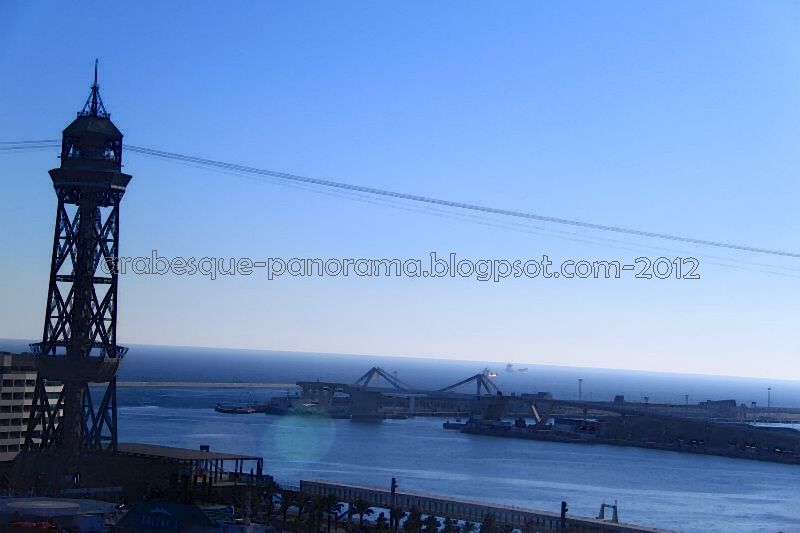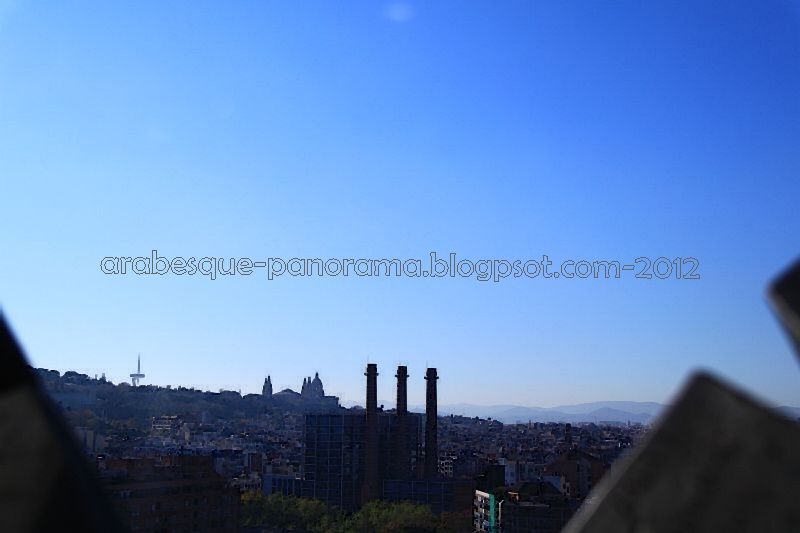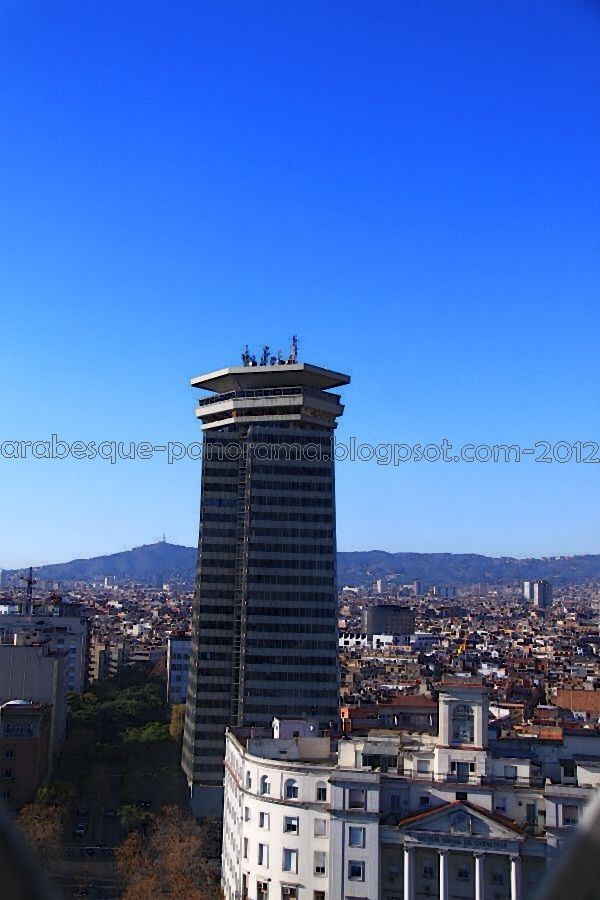 PS:
we couldn't resist this Hotdog stand.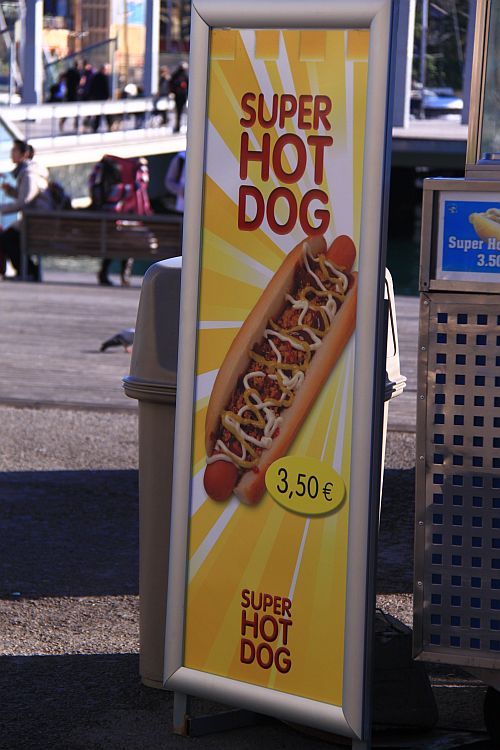 our verdict...


simply delish!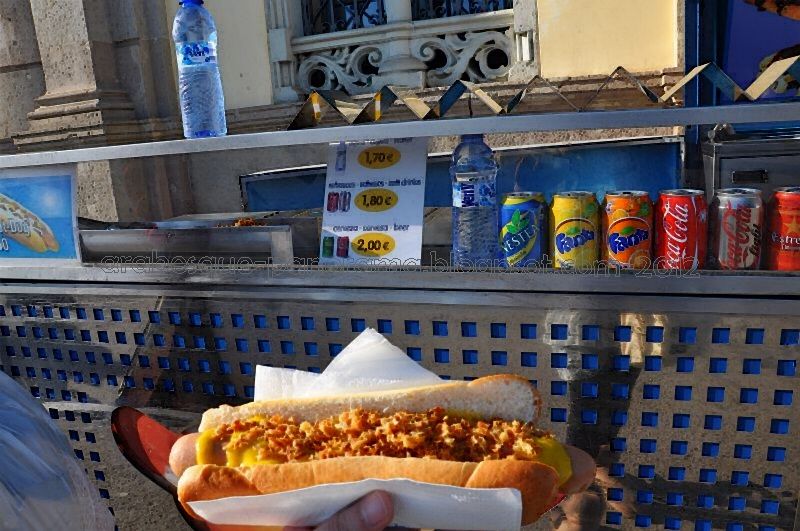 * where was this *
Rambla del Mar
Barcelona