Pompidou needs no grand introduction, but still,
with its controversial architecture,
one needs to see, just how innovative were the minds of Renzo Piano, Gianranco Francini and Richard Roger.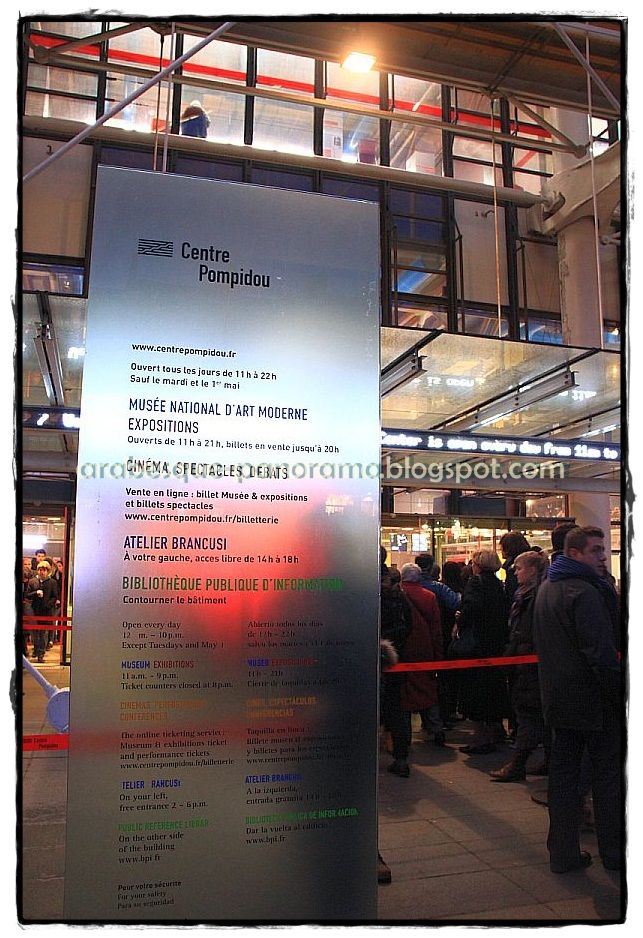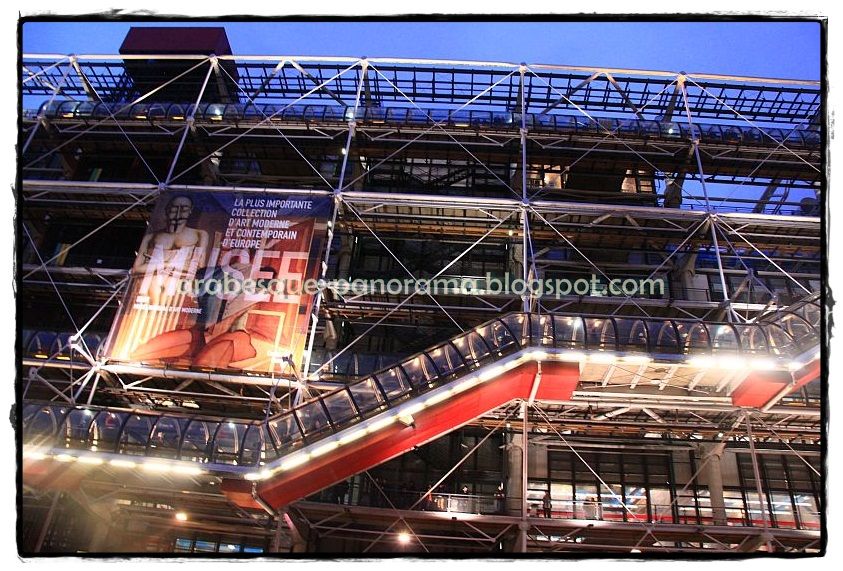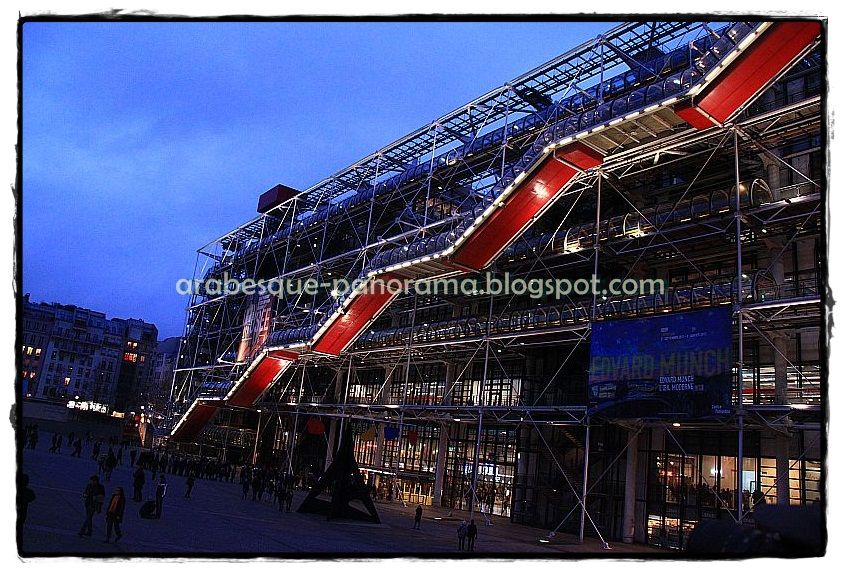 Its modern structure then (1977), created quite a stir during its time.
Its bold colors, color-coded electrical tubes, pipes and ventilation ducts,
and seemingly, unending escalators,
were just one of the highlights of this museum.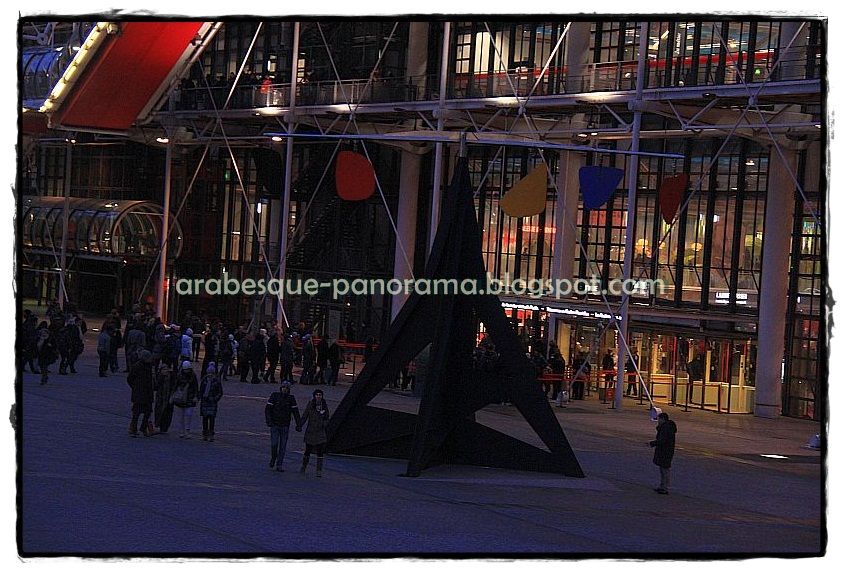 The uneven cobblestone square are favorite hangouts for students, artists,
erm... sketch artists, so and so.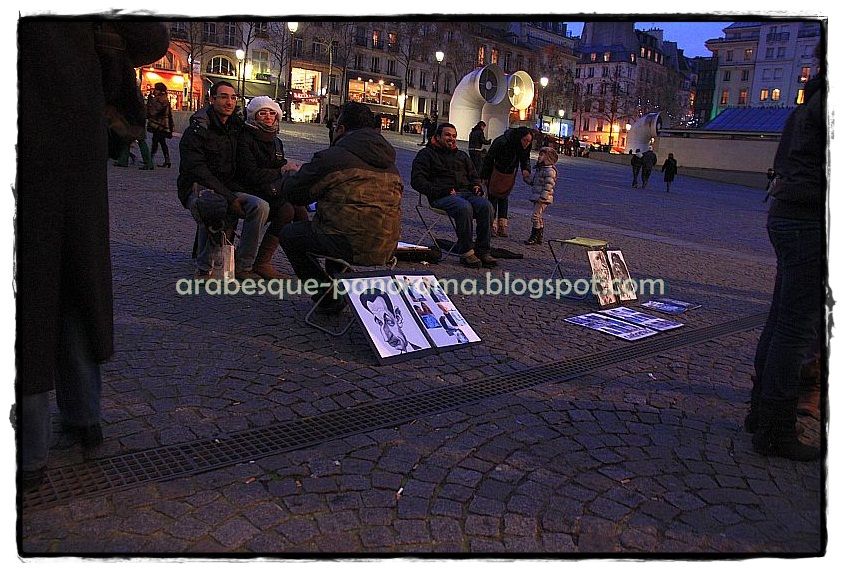 Inside though, it houses modern exhibition and paintings.
Be warned though, the long queue might discourage your feet from waiting.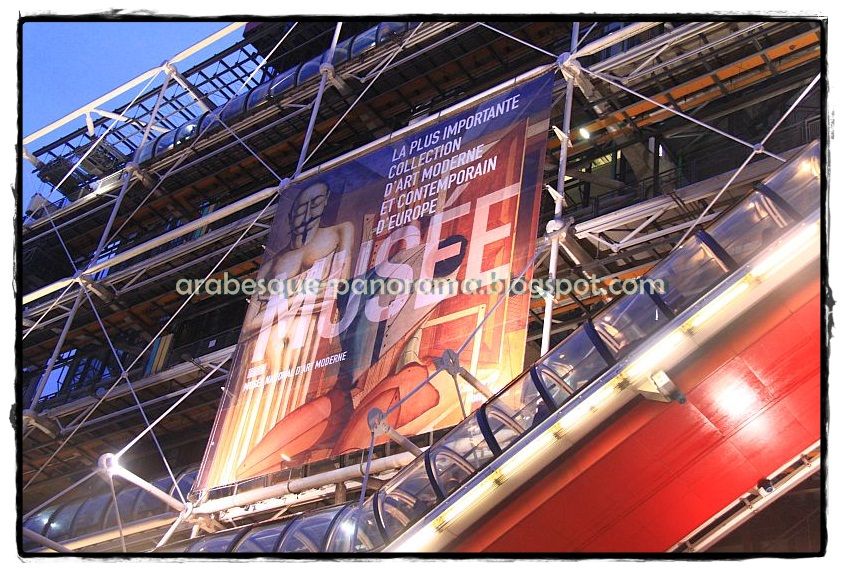 and so, we did what common travelers would,
take loads of picture outside instead.
It was afterwards, I read in some travel book, that to avoid lines,
one can try the red elevator that goes right into the 5th floor,
which is Georges resto.
From there, one can catch a sort of bird's eye view of the city,
or even try eating at this chic resto.
* where was this *
metro- Rambuteau or Hotel de Ville
4th arrondissement
Paris