Finding one's way is always a challenge especially if you're traveling alone.
You have to have a keen sense of direction, a handy map,
or better yet, a GPS to help you with.
Two heads are better than one right?
Take this photo for example,
are they lost?
can't find their way?
or just can't decide where to head next.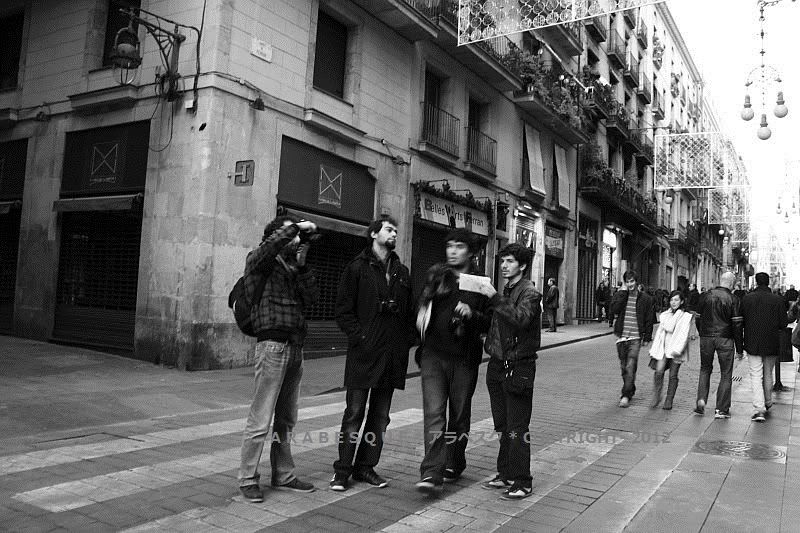 * where was this *
Carrer de Ferran -BCN