From Plaça Nova, head towards Pl. de Garriga i Bachs.
It is a small quiet plaza where you'd find five heroic statues of 1809, dedicated to them.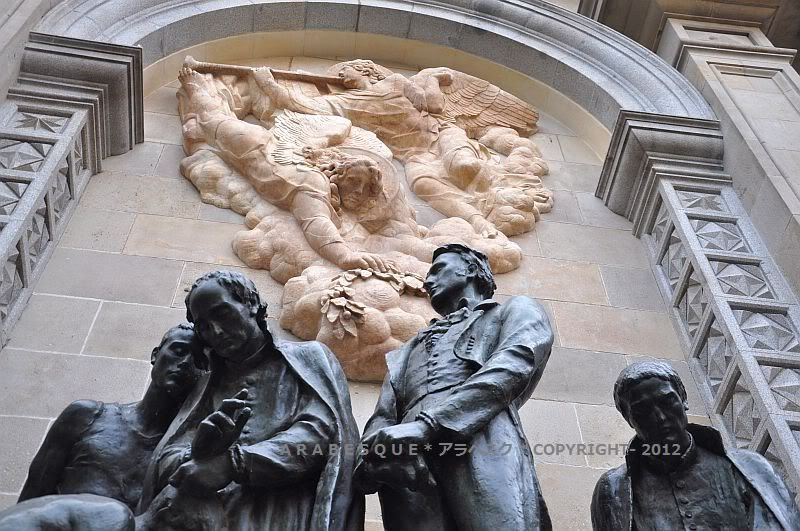 According to a travel book :
they were those who attempted to take Monjüic Castle from
the Napoleonic occupiers; three hid in the cathedral organ for days before
they were caught and hanged.
In this dusty plaça, were also a row of charming sepia painted tile works.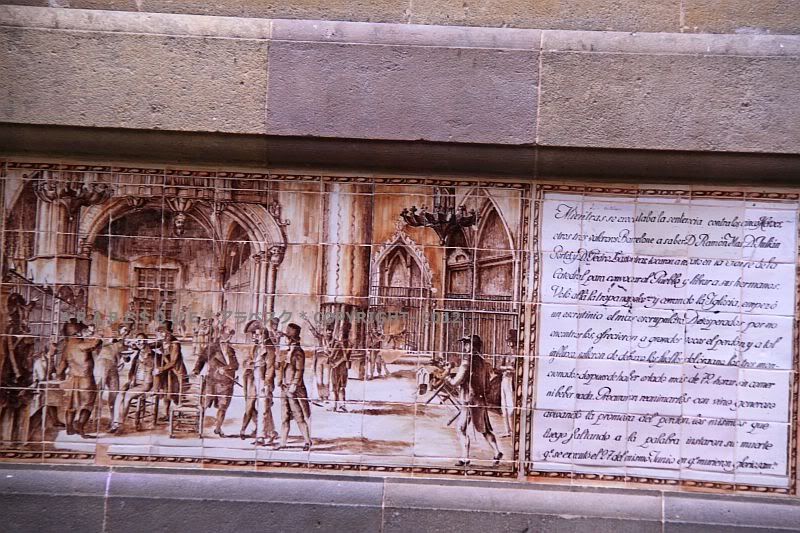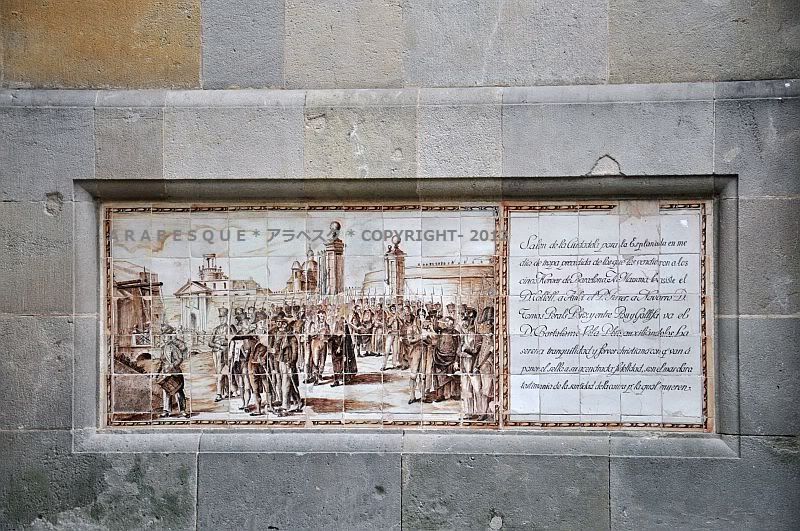 You could catch street performers during the night, but with not much ample lighting,
this street can be quite dark though.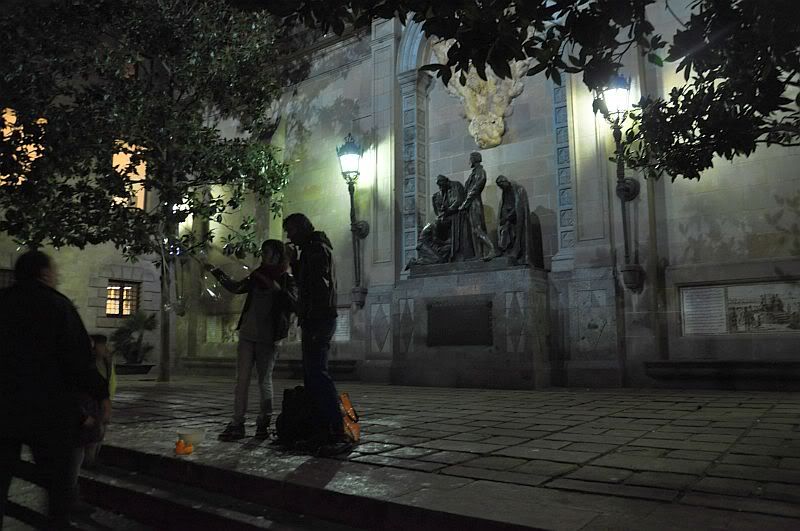 * where was this *
Pl. de Garriga Bachs